Almost everyone makes some mistakes when it comes to the interior design of their homes. Either during the purchase of a home décor accessory or during the application, all of us are guilty of one mistake or the other. Regardless of how minor this mistake might appear; it is all it takes to mess your home or make huge losses. So what are the most common mistakes that most people make when designing their homes and how can they avoid them? We give you some below:
Scale in Your Interior Design
Experts advise that your room should look similar to that of a cityscape. This implies a combination of many and different heights. In short, although everything in your home should not be the same or have the same level, the items in your rooms should not be too small or too big. When it comes to proper scaling, it is advisable that you use a mixture of different heights, shapes and sizes. Sometimes, it is advisable to hire an interior design professional to help you with the scaling since is a very critical area that most people never get right.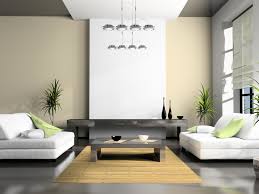 Impulse Buying
We are all guilty of this! You are walking around in a mall and you suddenly come across a home decor that looks attractive to the eyes. And because you have plans of designing your house some days and you have some money with you, you decide to buy the item. At the end of the day, you will have a collection of different home decor items in your house. The bad thing with impulse buying is that you can never really tell what can match with the other items in your house. Home designing is something that you need to plan for and to actually budget for. You should at all times resist the temptation of impulse buying since you might end up spending your money on items that cannot actually improve your home.
Failing to Seek Professional Advice
Home designing is a skill that cannot be taken for granted. Even the highly skilled and experienced home designers make mistake. If a professional can make a mistake, what about you who has no any idea about how this industry works? Most people think that they are saving a lot of money by failing to consult a professional but end up making more losses when their projects backfire on them. Always try to seek some assistance or advice from a talented and experienced home designer.
Get Textiles and Fabrics First– We are all probably guilty of this mistake! Most of us start by painting our homes and then go out to look for fabrics or textiles that match our paint. Although this might sound logical, it is advisable that you start by purchasing all the fabrics and then pick the paint that matches with your fabrics. It is very difficult to get some fabrics and so you can imagine the mess that you can be if you failed to get a fabric to match your paint.